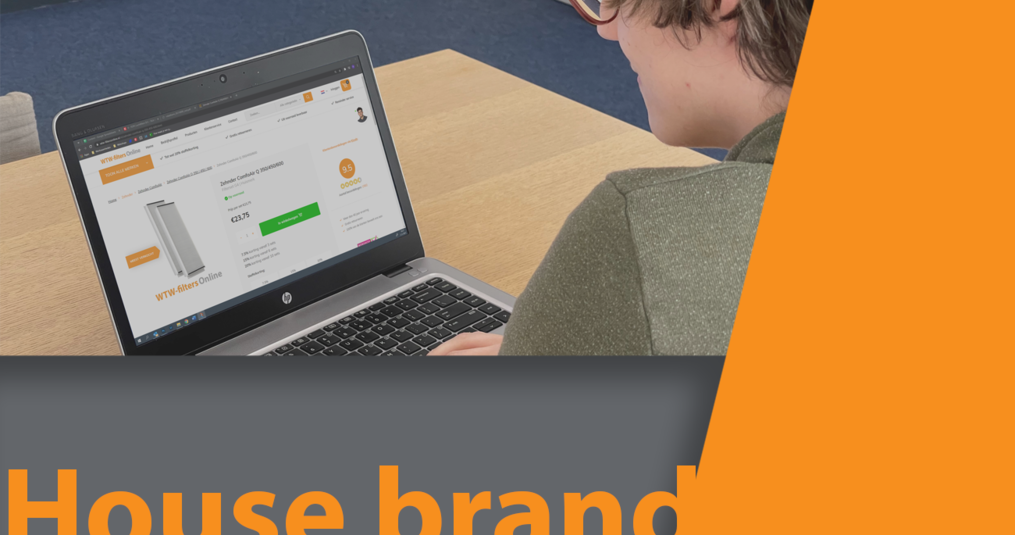 WTW-filtersOnline created their house brand as a way for you as a customer to have an alternative to the expensive main brands. This is achieved without sacrificing quality. Want to know more? Click here!
WTW-filtersOnline House brand
It is always important to maintain your filters properly to ensure that your HRV unit continues to function properly. All units have a special filter that must be used. Unfortunately, many brands are often more expensive than desired. This means that it is often quite an expense to replace the filters.
To help our you as a customer, we have our own house brand since this year. This alternative, which is made for almost all types of filters, guarantees the quality of the original filter. This means you always have the best filter, but for an affordable price.
Independence with our house brand
As a company you like to be independent of external parties, but this is not always possible. Because the original filters come from third party brands, we must adhere to the prices they command. This means that if there is a price increase, we also have to adjust our price. This is of course not pleasant for you as a customer and is an unpleasant change.
The purpose of our own brand is to take the interests of the customer into account. Our filters always meet the minimum quality of the original filter. And we always strive to improve the quality correctly compared to the original.
Order cheap quality filters? Look for our house brand!