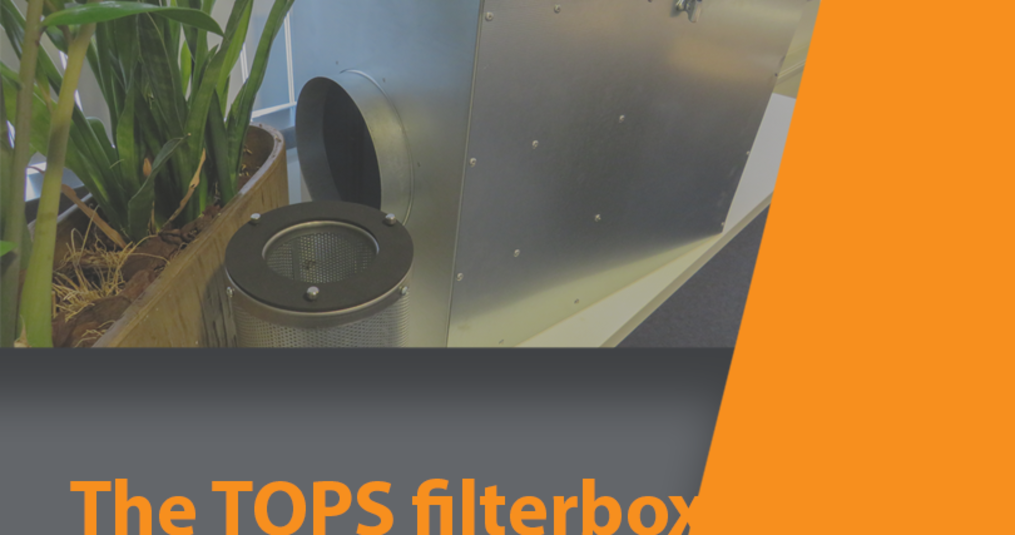 The TOPS filter box is the solution for your HRV unit if it does not have particulate filters or activated carbon filters available. Perfect for people with hay fever or unpleasant outside odors.
Especially if you often come home during a period, you want to stay safe and comfortable. You can go a long way with a HRV unit, but not all HRV units offer all the options for keeping the indoor climate optimal.
The TOPS filter box is the ultimate solution! In combination with your HRV unit, the TOPS filter box provides an easy way to filter unpleasant odors and fine dust particles from the air. Imagine you are enjoying a warm indoor climate in winter and suddenly your neighbor starts to heat. This causes an unpleasant odor to hang inside. This could have been prevented with the filter box of tops. Another example is when guests come by, but one of the guests appears to be sick and sneezes. With the filter box, there are fewer fine dust particles in the air. As a result, the virus particles cannot attach to the dust particles and so it spreads less quickly.
How does the TOPS filter box work
The filter box can be placed in front of the HRV unit or after it. We always recommend placing the filter box afterwards, because then the HRV unit works as a pre-filter. That in turn saves extra costs. The filter box filters the air for fine dust and odors after the pre-filter has filtered coarse dust particles, this also helps to maintain the durability of a filter. The filter box itself contains a particulate filter first and then six activated carbon filters with our special mix of activated carbon granules. This mix not only neutralizes odors but also certain gases and other substances.
How do you install the TOPS filter box?
Installing a filter box is fairly easy by connecting the flexible hose to the supply channel of your HRV unit. Then put the output of the filter box on the old tube.
I already hear the question: Will the energy increase not increase enormously because of the resistance? No, because quality filters are used that make the resistance as little as possible. The energy increase is therefore very limited. Moreover, you will not hear the filter either!

Convinced? The path to a better indoor climate starts here!
Still have questions? Feel free to contact us and we will help you with any questions! +31 85 041 00 88