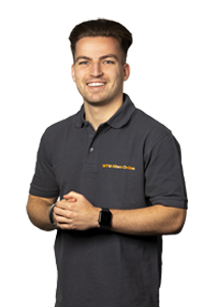 Find and order your filters with our search engine.
Find and order your filters.
Filters are available in different filterclasses. p>

Always double check the dimensions.

Are you not sure which filter is correct? p>

The article number is (often) mentioned on the back of the user manual.

Order multiple sets at once and profit from p>

quantity discount and free shipping.
Filters are available in different filterclasses. p>

Always double check the dimensions.

Weet u niet zeker welke filter juist is? p>

Het artikelnummer staat (meestal) op de achterkant van de handleiding.

Order multiple sets at once and profit from p>

quantity discount and free shipping.
D-F

Optimal air supply with trustworthy quality MVHR-filters
To buy MVHR filters online, WTW-filtersOnline has been the right place since 2007!
Optimal ventilation with trusted high-quality MVHR filters
WTW-filtersOnline specialises in high-quality air filters. With our air filters, your MVHR installation stays in top condition. Our MVHR filters comply with ISO16890 standards and are of original quality.
Volume discount on MVHR filters
MVHR filters should be replaced every six months. It is therefore cheaper to order multiple filter sets. The more filters you buy, the higher your discount. Air filters take up little space, so buying in bulk is easy and inexpensive. Discover our volume discounts!
Free reminder service
WTW-filtersOnline is happy to think along with you. With our reminder service, you will be sent an automatic reminder every six months when it's time to replace your MVHR filters. We can't make it any easier for our customers!
Need MVHR filters?
Are you looking for MVHR filters for your heat recovery system? Then you've come to the right place at WTW-filtersOnline! We have MVHR filters for all brands of MVHR units. With us, you will always find the filters you need.
Order MVHR filters at WTW-filtersOnline!
It is important that MVHR filters are replaced in time. The filters have an important function in the MVHR system. MVHR systems are increasingly common in new homes. This system ensures that clean air is blown into the home and that 'polluted' air is blown out. To ensure that the air entering the house from the outside is really clean, it is purified by filters. Dust particles and soot are purified from the air. We recommend changing the filters every six months so that you can enjoy your MVHR system for as long as possible.
Reminder service
If you can't remember when you last changed your MVHR filters, or keep forgetting,
WTW-filtersOnline is happy to help you!
MVHR filters wear out over time and therefore become less effective. That is why it is all the more important to replace them regularly. WTW-filtersOnline offers a 'reminder service' to existing customers: every six months, you will automatically receive an email reminder that it is time to change your filters.
Free service
Previously purchased products are listed in this email. You can order your new filters quickly and easily at the touch of a button. Good to know: ordering is never mandatory. Whether you want to order and in what quantity is always up to you. The reminder service is not a subscription but a free service from WTW-filtersOnline.
Maintenance advice
KWL FilterOnline recommends replacing filters every six months and, in case of new construction, even every four months. Check the filters in between. If necessary, clean the filters with a vacuum cleaner at the lowest setting to prevent damage. Please note: Never clean air filters with water or any other liquid!
Please don't hesitate to contact us if you have any questions!
Discount on MVHR filters
Would you prefer to order multiple filters at once, so that you do not have to order new filters every six months? That's also possible. You can easily order multiple filters from us. In addition, the more filters you order, the higher your discount! This discount can be as high as 20 per cent! You can simply order the filters online from us. So you can just order new filters from the comfort of your sofa! If you have accidentally ordered the wrong filters, you can easily return the filters to us. You can do this within 90 days of receipt. Returning your order is also free!
Questions? Don't hesitate to get in touch!
Do you have questions about MVHR filters? Please contact us. You can contact us by email or telephone. We are happy to assist and will try to answer your questions as quickly as possible. You can also take a look at the frequently asked questions on our website. Perhaps your question has already been answered!
Read more

Less

...
The TOPS filterbox

The TOPS filter box is the solution for your HRV unit if it does not have particulate filters or activated carbon filters available. Perfect for people with hay fever or unpleasant outside odors.

The WTW-filtersonline house brand

WTW-filtersOnline created their house brand as a way for you as a customer to have an alternative to the expensive main brands. This is achieved without sacrificing quality. Want to know more? Click here!